Community Life
Friendship Baptist Church Outreach
Community Minded...
We pray for and support a number of community oriented programs under an Umbrella of Care.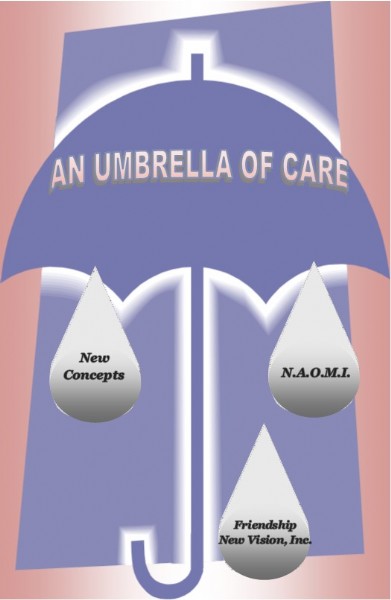 Our Outreach flows thru three main veins…
| | |
| --- | --- |
| Friendship New Vision, Inc. | Community Development Corporation |
| N.A.O.M.I. Transitional House | Transitional Housing |
| Philio, Inc. | Behavioral Healthcare Outpatient Treatment Program |
---
Friendship New Vision, Inc. is a non-profit faith-based, community development corporation. FNVI was established in 2004 in Toledo, Ohio as a Faith-based 50l(c)3 non-profit-corporation. FNVI has several programs serving the low-income urban areas of Central Toledo. In the area of Family Services FNVI provides comprehensive services with a broad range of family strengthening activities inducing crisis intervention, case management, housing assistance, and job training.

CEO-DUANE C. TISDALE
STAFF:
EXECUTIVE DIRECTOR-PATRICIA E. SLOAN
ADMINISTRATIVE ASST-TRACEY FAILS
HOUSING SPECIALIST-DONALD TISDALE
HOUSING CONSULTANT-EDWINA BUTTS

BOARD OF DIRECTORS:
Mr. Delbert Richardson
Mr. Robert Gordon
Mr. Carter Thomas
Mr. Terry Roberts
Ms. Johari Brown
Ms. Connie Scheflin
Ms. Eboni Hicks
Ms. Clarrissa Smith
Ms. Jessica Smith

MEETINGS ARE HELD THE 2ND SATURDAY OF EVERY MONTH
---
The NAOMI ("New Attitude On My Image") House Program is a non-profit organization dedicated to providing shelter, support and beneficial services for women overcoming alcohol and substance abuse. As an organization certified by the Ohio Department of Alcohol and Drug Addiction Services (ODADAS), we help clients recover from addictions, reunite with their families and children, find employment and permanent housing. Our mission and primary goal is to reintegrate our female clients back to a standard of living where they are self-supporting, positive and productive influences to their families and communities.
CEO-Duane C. Tisdale
Overseer-Patricia Sloan
Executive Director-Margaret L. Tisdale
Clinical Director-Michele Bryant, MA, LICDC-CS
Program Director-Tony Voigt, SWA, LCDC III
Board of Directors:
Connie Schepflin-President
Tina Hall-Vice President
Secretary-Carmen Phelps
Corresponding Secretary-Sharon Cannon-Barrow
Yolanda Willis-Treasure
Members At Large
Amanda Abraham
Sandra Rivers-Gill
Felicia Howard
Glendale Richardson
Kathryn Trala
---
Philio, Inc. New Concepts is a 501(c)(3) faith-based behavioral healthcare treatment and prevention services provider for adults and adolescents primarily residing in Lucas County. The organization is governed by a volunteer Board of Directors who represents a cross section of the community of Lucas County. We use a variety of service delivery styles that facilitate the recovery process of the population served, and allow for open collaborative partnership with other service providers and stakeholders.
CEO - Bishop Duane C. Tisdale
Overseer- Patricia Sloan
Executive Director-Janice Edwards
Clinical Director-LaShanna Alfred, MSW LISW
Board Members:
Claudia Taylor-President
Diana LaBiche, ABD-Vice President
Tyronne Robertson-Secretary
Towona Johnson-Treasurer
Denise Carmack-Member At Large
Reginald Coley-Member At Large
Michael Robinson-Member At Large
David Taylor, Esq.- Member At Large
Lady Aronda Thomas-Member At Large
Shannon Tisdale-Member At Large
Marilyn Watson-Member At Large